Advisory services, management and accounting consultancy for individuals and companies. Financial accounting consultancy, management accounting, balance sheet analysis, accounting for the self-employed, etc. We collect your documentation, analyse it and count it for official registration.
Our main function is to manage the economic life of your company. The records of past figures to the books serve us to make decisions that will benefit in the immediate future. With the analysis and interpretation we inform administrators, third parties and government agencies, banks and other organizations.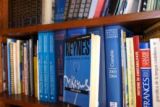 Financial Accounting is the science that we apply in our day-to-day bookkeeping, from which we draw to prepare reports and record books. In conclusion, it is the way to extract the necessary information to make the relevant decisions.
Blog articles related to this topic:
No Results Found
The page you requested could not be found. Try refining your search, or use the navigation above to locate the post.